SWISS SERIES - SWISS TYPE TURNING CENTER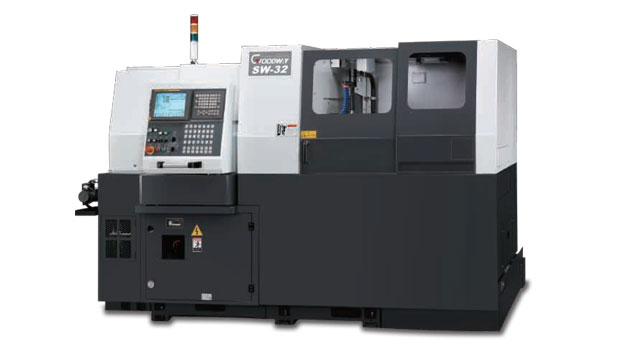 Goodway Swiss Type machine provides the best solution for those work pieces smaller than Ø 32 mm. Additional, SD & SW series are not only with super rigid body, faster moving, and variety tooling selection but also available with sub-spindle, live tooling and bar-feeder to accomplish today and tomorrow's most demand.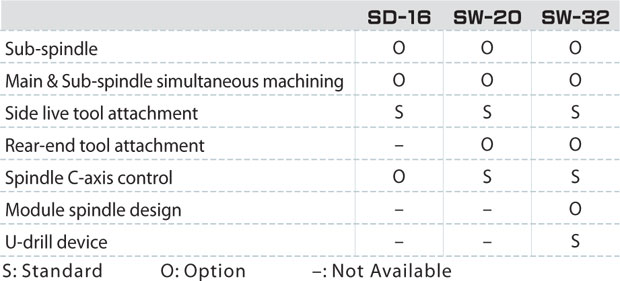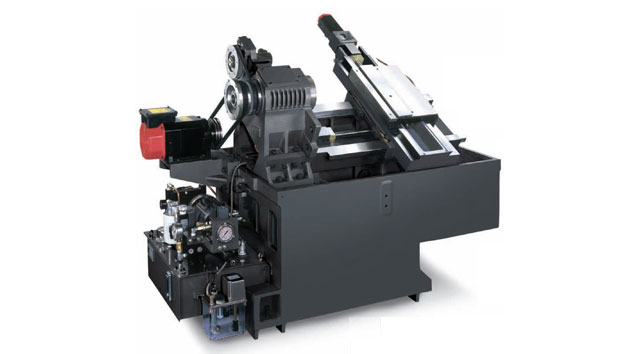 Machining Variations
Based on dierent application, the side rotary toolholder can select dierent live tool attachment, such as for OD grooving, polygon machining or standard rotary toolholder.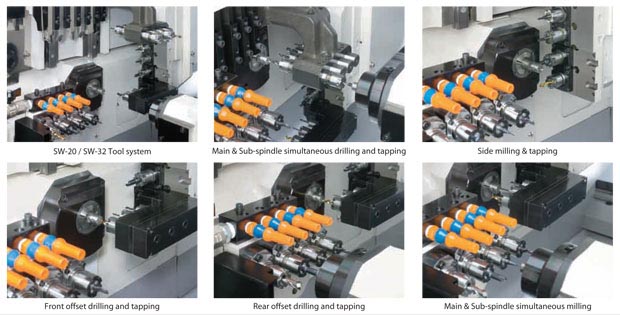 Module Spindle Construction ( Optional for SW-32 series )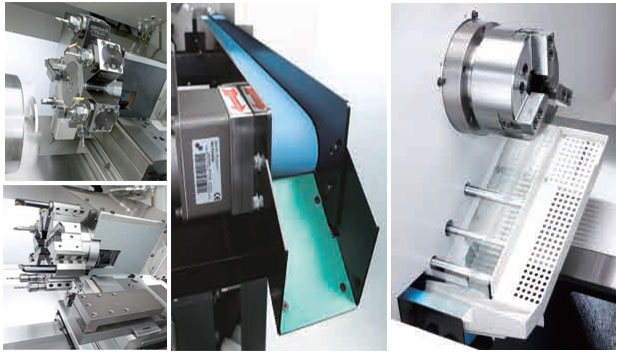 Spindle can be exchange to be bush type or bushless type which is depend on dierent wor requirements.

The bush type is with guide bush which is direct drive by servo motor and this kind direct drive system can be rotate with high speed which can less surface damage and ecient increase working performance.

The bushless design which is suitable for machining cold forge bar and the remain bar can be less than 50 mm to save material cost.

U-Drill Device
Sub-spindle applied 2 U-Drill devices which can increase tool number and make tool selection more exible.
( SW-32 only )