GV-800 SERIES
HIGH PRECISION VERTICAL TURNING CENTER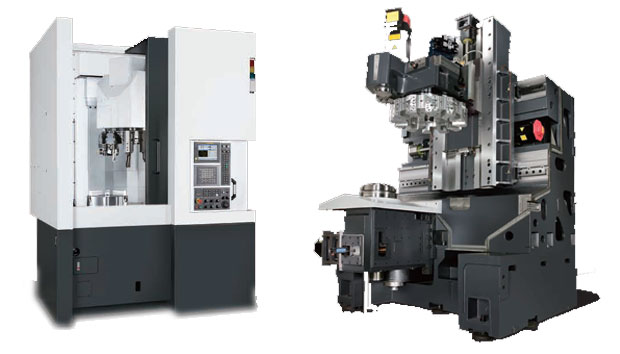 Based on our industrial leading technology and 30 years of manufacturing experience, Goodway is pleased to introduce the all new GV-800 series vertical turning center. With the maximum power, high rigidity, and rapid machining speed, it is designed especially for large complex shape work pieces. The GV-800 series can provide maximum turning and milling capacity from the dynamic demands of today and tomorrow.


Japan made linear rails ( roller type ) provide excellent stability in operation.

The Z axis is tted with an independent Japan made brake system.
The compact body design and working area make the GV-800 Foot Print one of the smallest in its class.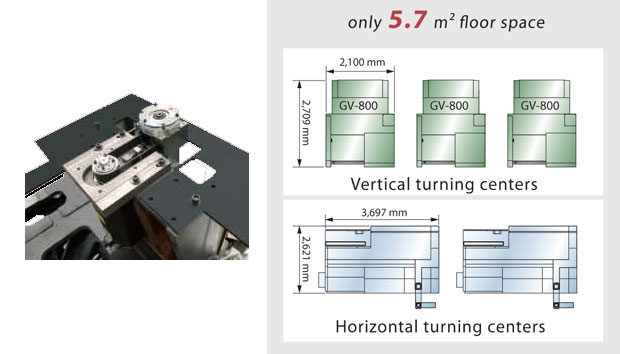 Casting structure of GV-800M model shown

High Torque 2-speed Gear Spindle
Generating twice the torque output of standard motors, the A/C, constant output, wide-range Fanuc αP60 high-torque i series motor is rated at 30 Kw ( 40 HP, Peak ). This doublewound motor is designed to reach full output at 1/2 the RPM of standard.

The 2-speed gear box produces 30 Kw of output, whilst in the low speed range 3,138 N-m of torque is generated.

Optional 12-station Live Tooling Turret
The index position of the turret is by the large Ø 320 mm Diameter Curvic Coupling.

Available with straight and 90º Live Tooling Tool Holder.

Advanced Turret Technology
GV-800 Cf-axis with Fanuc αi Servo Motor with Fanuc 1.0 million pulse super high resolution αi series pulsecoder provides ultimate performance for the C axis and with worm-gear drive an accuracy of 0.001º can be attained.