GLS-1500 SERIES - HIGH SPEED TURNING CENTER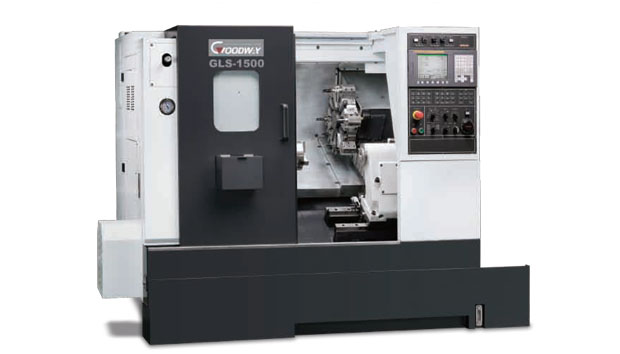 Based on the original GLS-150 series, the all new GLS-1500 series brings a new 30° true slant bed casting design with lower center of gravity and optional 12-station live tooling turret ( live tooling tools rotate in working position only ) to achieve higher rapids and turning speeds. The compact design and ample functions are able to meet the demanding turning applications of today and tomorrow.

The modern 30° slant bed design provides smooth chip disposal and operator access without sacrificing machining rigidity.

X and Z axes are adopted with high-grade linear guideways, providing high speed and high accuracy structural features.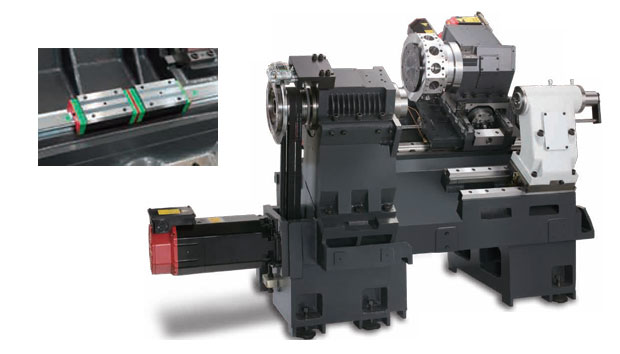 Casting structure of GLS-1500M model shown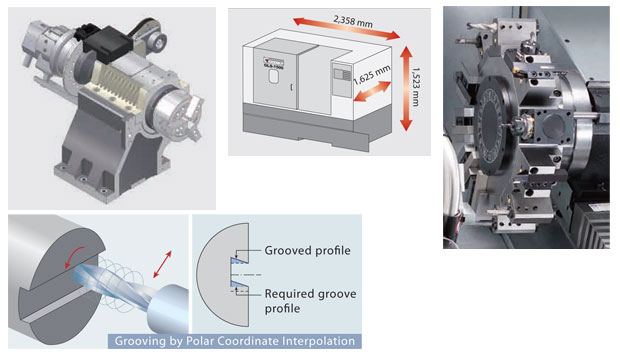 High Precision Spindle
The new two-piece spindle head stock is designed with larger heat dispensing fins to increase durability for long-term service life.


Multi-tasking Ability
The GLS-1500L series can be equipped with an optional sub-spindle and Y-axis. The sub-spindle is equipped with a 5" chuck with maximum travel up to 630 mm.

High Rigidity Tailstock
The adjustable pressure tailstock provides greater rigidity and support when cutting longer work pieces.
Optional 12-station Live Tooling Turret
The 12-station live tooling turret offers 12 stations available for live tooling.
Compact machine design provides you with high speed and high precision capabilities with minimum floor space.