GMS-2600 SERIES - 5-AXIS TURNING CENTER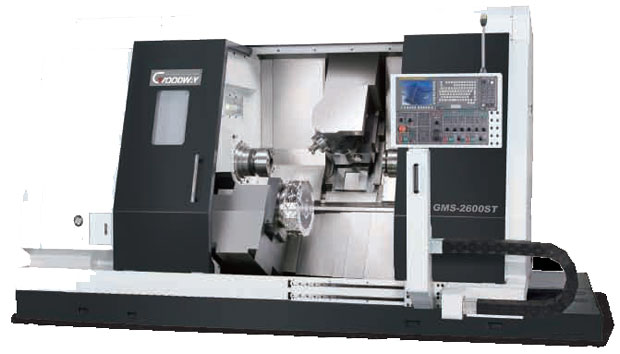 With 30 years of knowledge and experience in the machine tools field, Goodway is proud to present the new GMS-2600ST multi-tasking turning center. This hybrid has the combination of Goodway's exquisite techniques ( X, Y, Z, C axes and live tooling turret ) and the features of a machining center, such as the high-speed spindle, ATC system, and B-axis. Complex free shape machining, tapping, milling, drilling, incline machining, contour machining, and turning can be done easily, hence, done in one is made possible.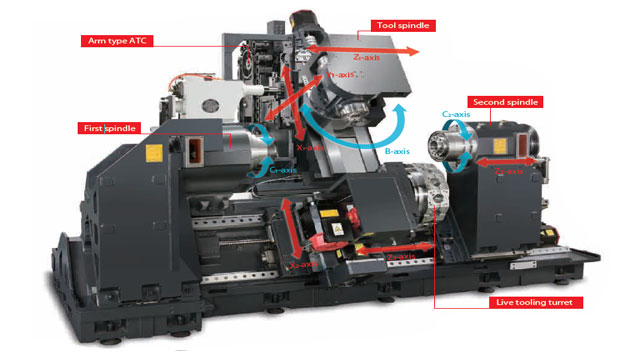 The 9-axis controlling mechanism combined with FANUC 31i A5 control creates a 5-axis simultaneous,
multi-tasking turning power which can easily accomplish complex work pieces with free-form surfaces.
The key components of the bed, spindles and turrets are shared with the GTS-201 series ( P.19 ) which
provides easy maintenance and cost saving advantages.
Simultaneous turning on both spindles can achieve the best cutting condition and increase the machining
accuracy and quality of long work pieces.