GTS-200 SERIES
TWIN SPINDLES & TURRETS TURNING CENTER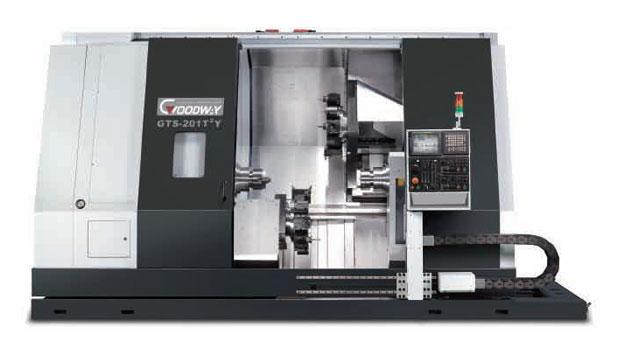 With the advanced twin spindles and twin turrets construction, we designed the GTS series to process one work piece through one machine setup that usually has to be done on several machines. It not only saves in-between operation times and manpower, but also reduces the positioning error when the part is carried from one machine to another. The GTS-260XY series equipped with double Y-axis, combining the features of
two turning centers with one machining center, is the expertise of cutting complex parts efficiently.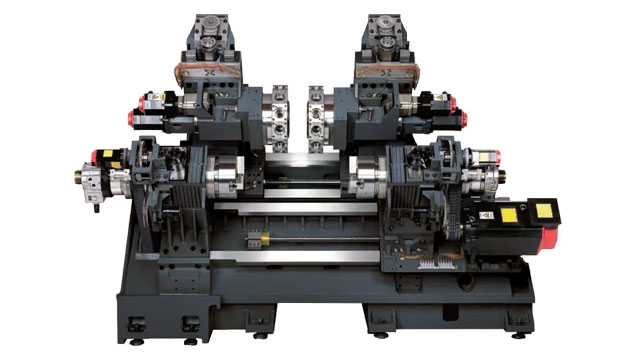 The low center of gravity 45° slant bed is of FC35 Meehanite casting which provides full support for the twin spindles and twin turrets
The twin spindles have identical bar capacities and are equipped with FANUC Alpha Pi servo motor
which can easily perform acceleration / deceleration cutting.

Standard 12-station twin-turret structure. Optional 12-station live tooling turret and C-axis are also
available for maximum cutting performance.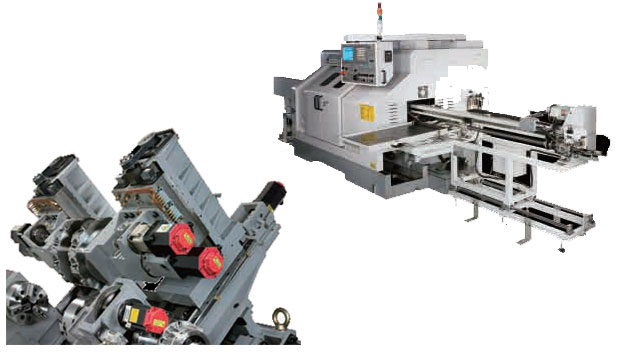 The GTS-260XY series is equipped with an optional twin-Y-axis structure. The Y-axis structure is of orthogonal design to ensure maximum accuracy when working on complex work pieces.
With the use of loading/ unloading system, the GTS series is turned into a high-eciency automation
turning center. From work piece transfer to parts finishing, all can be done in one single set up saving
manpower and cycle time, while reducing accuracy lost, which will occur if manually handling the part
from one machine to another.
Casting structure of GTS-260XY model shown