GS-4000 SERIES
ULTRA PERFORMANCE TURNING CENTER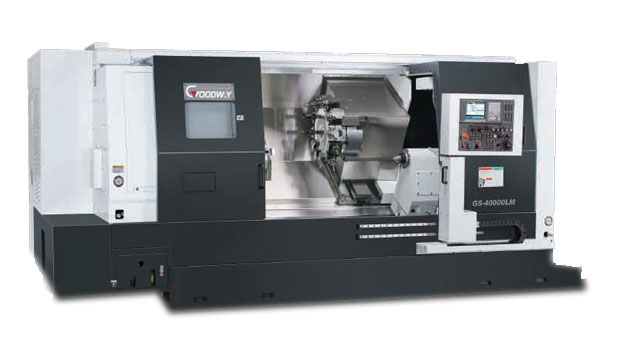 Based on the demand for stable cutting and wide working range qualities, the GS-4000 series provides
you with 3 sizes of spindles and 4 types of machine lengths, a total of 12 models to choose from. The big
bore spindle ( 1,800 N-m high torque ) combined with live tooling turret and advanced structure design gives
you high precision and multi-tasking turning power.


The 30° slant bed and ground box way design provides excellent center of low gravity.

C3 class hardened and precision ground ball screws ensure the highest accuracy and durability possible. The Z-axis of L and L series is equipped with an independent supporting mechanism to prevent super long ball screws from deforming.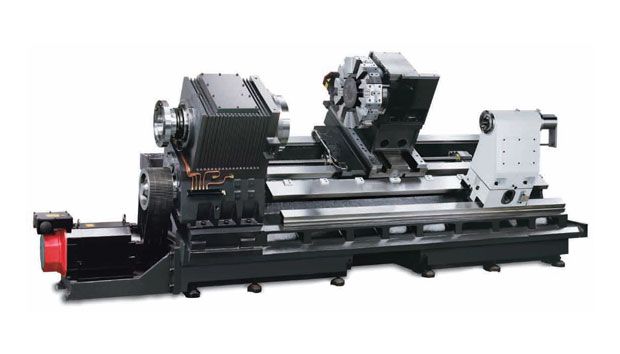 Casting structure of GS-4000L model shown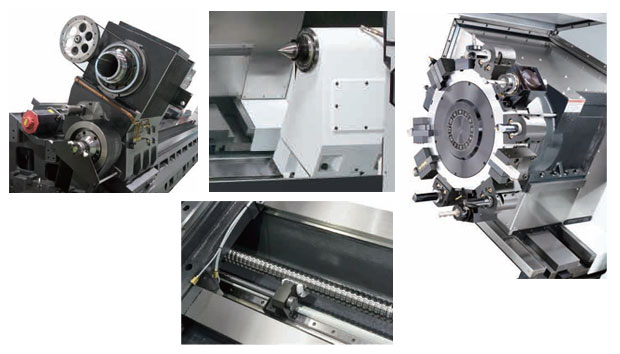 Programmable Tailstock Base & Center
The Z-axis saddle automatically attaches to the tailstock base to bring the tailstock to the required position.

High Torque 2-speed Gear Spindle
P4 grade ( Class 7 ) super-high precision bearings are directly assembled for maximum level of support and precision. Bearing configuration is designed for super heavy-duty cutting with ultra-smooth performance
and long term durability with a higher level of accuracy.

With the heavy duty 2-speed gear box, the spindle motor can output up to 37 Kw ( peak ) and 1,800 N-m torque.

Optional 12-station Live Tooling Turret
Ø 320 mm diameter super high precision CURVIC couplings accurately position the turret disk which increases rigidity. The 12-station Goodway live tooling turret offers 12 stations available for live tooling.

Optional Sub-spindle
The optional sub-spindle provides back machining capabilities which increases the machine's overall performance. ( L series is not available )