GS-2000 SERIES
MAXIMUM PERFORMANCE TURNING CENTER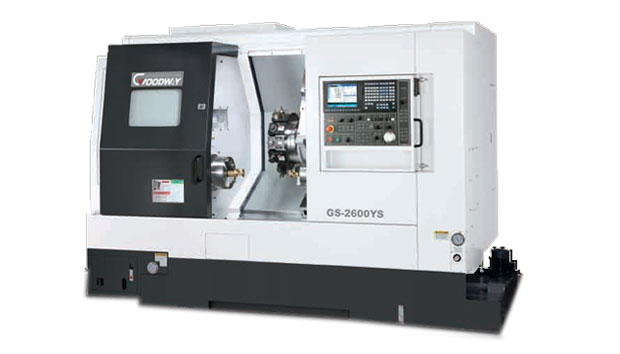 The GS-2000 and GS-3000 series are one of our top-notch models combining built-in spindles and live tooling turrets with 30° slant beds and optional Y-axis and sub-spindles. These series provides you with high precision and multi-tasking performance which is your first choice for high quality machining.


The low center of gravity 30° slant bed is of FC35 Meehanite casting which provides high rigidity and stability.

In addition to standard built-in spindles, an optional built-in live tooling turret, Y-axis and sub-spindle are also available for accomplishing high complex work pieces.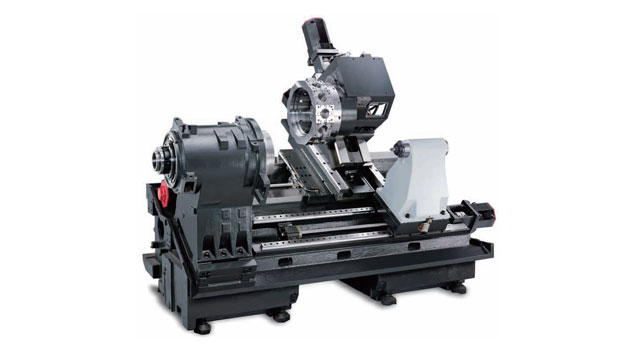 Casting structure of GS-2000Y model shown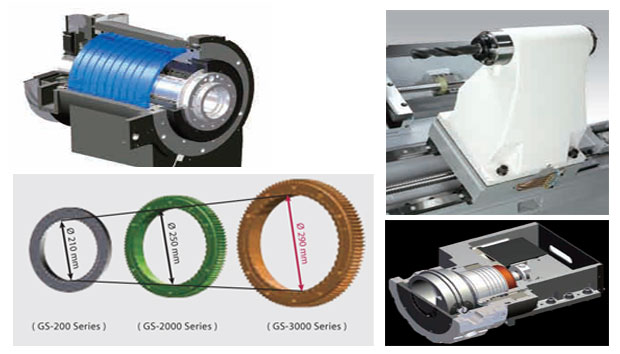 High Precision Built-in Spindle
The built-in spindle motor is designed to reach full output with higher accuracy and lower vibration while eliminating belt slipping problems, which is superior to traditional belt-driven spindles.

Optional high torque gear driven spindles are also available for heavy-duty cutting applications.

Optional programmable tailstock, hydraulic tailstock and sub-spindle are also available to provide multi-tasking turning capabilities.

Optional Built-in Live Tooling Turret
The standard turret indexing is driven by a servo motor with large-diameter curvic couplings positioning the
turret disk to reduce cycle time and increase turning accuracy.

The optional live tooling turret is mated with a built-in motor which provides high accuracy, good heat dispersion and low noise characteristics.