Suctioning Power Unit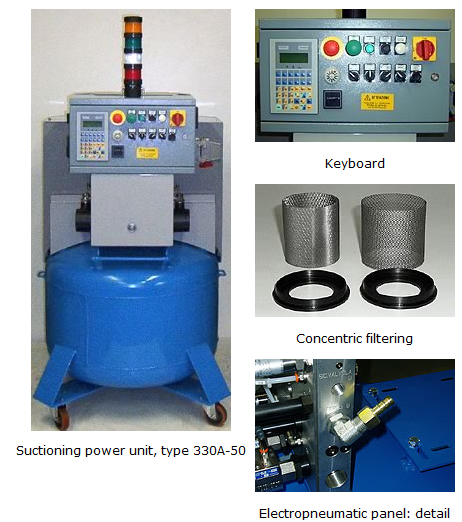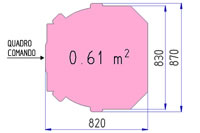 Technical features:


• Tank volume: 330 l circa
• Vacuum pump of 50 m2/h (43 m2/h a 30 mbar ass.)

Programme features:

• Control of suction capacity
(separately by 2 valves)
• control vacuum die
(separately by 2 valves)

• safety valve(s)
• cooling valve(s)
• vacuum level
• suction
• blowing
• lubrication


• Viewing on a single screen
• Possibility of interface with casting/pressure casting for halts in production, if the programmed parameters are not okay

Other characteristics

Actuation by a single selector for use with valve(s) A A+B B
Viewing the time between the vacuum start and the fast start phase with tolerance of 0.01 seconds.
Possibility for using the command and control panel for the centralized system
Visual and/or acoustic signal for various controls
Use with all types of our valves in addition to valves by other companies.