VERTICAL MACHINING CENTER / TR 100 Series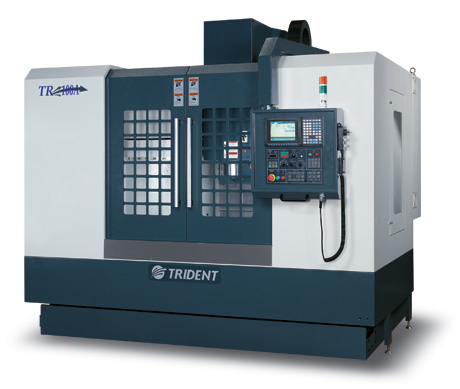 A Perfect Combination of Precision and Efficiency!

* The main structural parts are manufactured from high quality Meehanite cast iron, then tempered to relieve internal stress. The structural parts are reinforced by ribs, ensuring superior rigidity of structure and maximum stability during high speed machining.
* The main structural parts are analyzed by Finite Element Analysis (FEM) and carefully designed to assure outstanding rigidity. Maximum stability is guaranteed during high speed machining.
* The box ways are processed with heat treatment for exceptional hardness, precisely ground and scraped. The surfaces are coated with Turcite-B for high resistance. All these processes ensure smooth travels
on the box ways.
* Three axes employ class C3 precision ball screws for transmission. All ball screws are pretensioned to eliminate backlash problem, while ensuring high feed accuracy and stability.
* The motor bases and bearing housings on column and saddle are specially designed with one-piece construction. This outstanding feature not only enhances structural rigidity, but also upgrades stability and machining accuracy.
* The Y-shaped column construction effectively increases rigidity and stability of the machine.
* The three axes slideways are mounted with precision linear ways that ensure high smoothness of traveling. Also, ideal for high speed machining (for models TR-100A, TR-100E only).
* Coolant jets around spindle offer outstanding cooling effect on workpiece and cutting tool, effectively preventing workpiece deformation during machining.
* A laser unit is employed for inspecting positioning accuracy for calibration reference. Inspection is conducted according to Germany VD 3441 standards. In addition, a ball bar tester is also employed for inspecting static and dynamic circularity accuracy, servo error and geometric error.
* The machine is equipped with a pressure relief oil distributor incorporated with bronze tubes, ensuring the best lubrication performance and long service life.
* The TR series is available to use directly coupled or built-in type high speed spindle, making the machine ideal for high speed machining and precision machining.

Features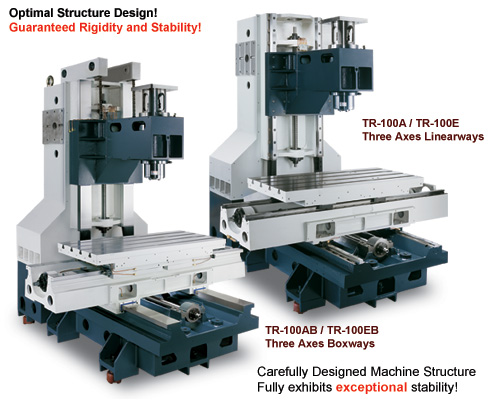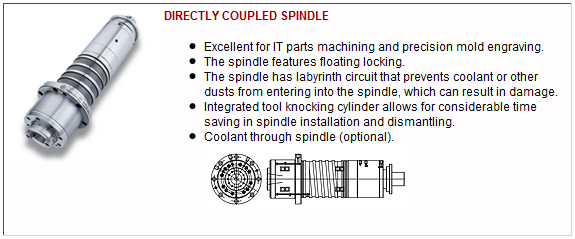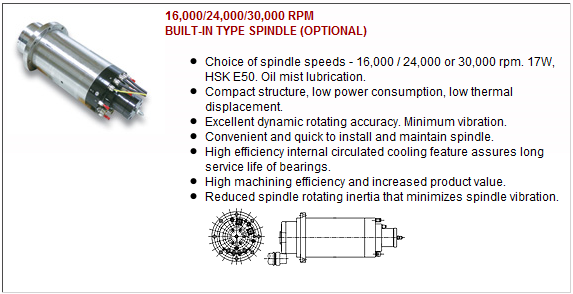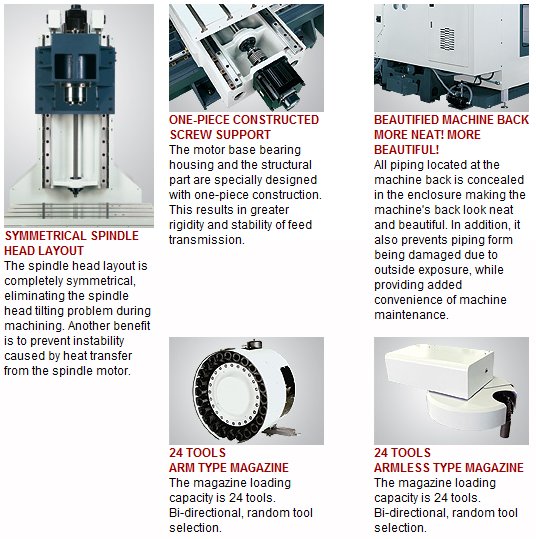 Machine Specifications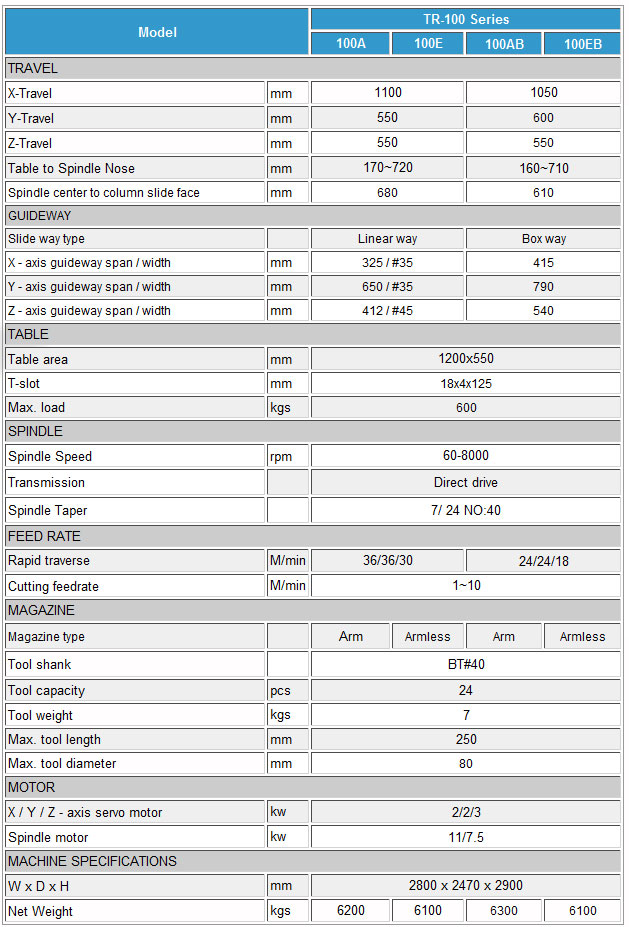 NC Specifications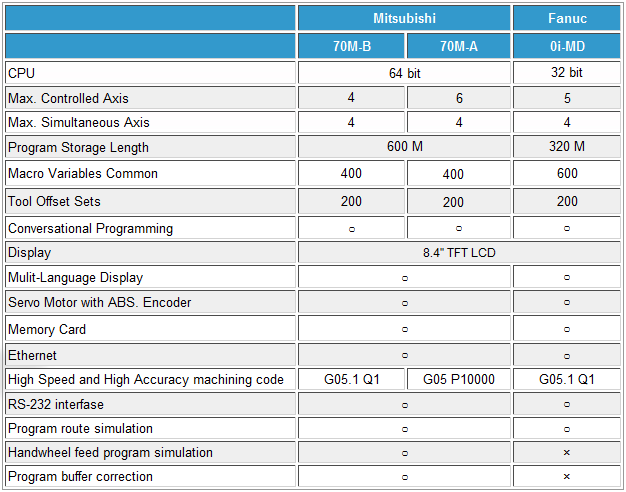 Standard Machine Features
* Fully enclosed guard
* Double layer fully enclosed electric cabinet with heat exchanger
* Spindle air blow device
* Dual color LED alarm light
* Dual PL work light
* Tool kits
* Movable control box
* Screw-type chip conveyor
* Floor flush device.
Optional Accessories
* Spindle speed 10,000 / 12,000 / 15,000 rpm
* 4th / 5th axis
* Automatic tool length measurement with breakage detection
* Automatic door
* Coolant through spindle (20BAR)
* CAT / DIN tool shank
* Thermal compensation
* All specifications, dimensions and design characteristics are subject to change without prior notice.