Command Console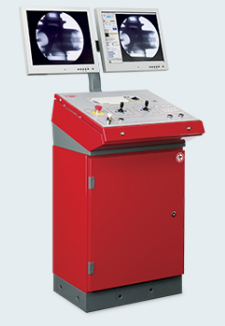 It includes one command unit with buttons, the monitor for X-ray image vision and, in the automatic versions, the computer for the controlled management of the manipulator.
The system M&V 4 can program the operating sequences and the test scanning through an easy self learning procedure, thanks to its softwares and a simple user interface.
The RX system is guided through a serial line RS232, in order to set kV and mA in each view position.
Gilardoni X-Ray generators are also provided to be interfaced with videoprocessors for the image analysis.
External devices can be connected (printers, magnetic devices, etc.).